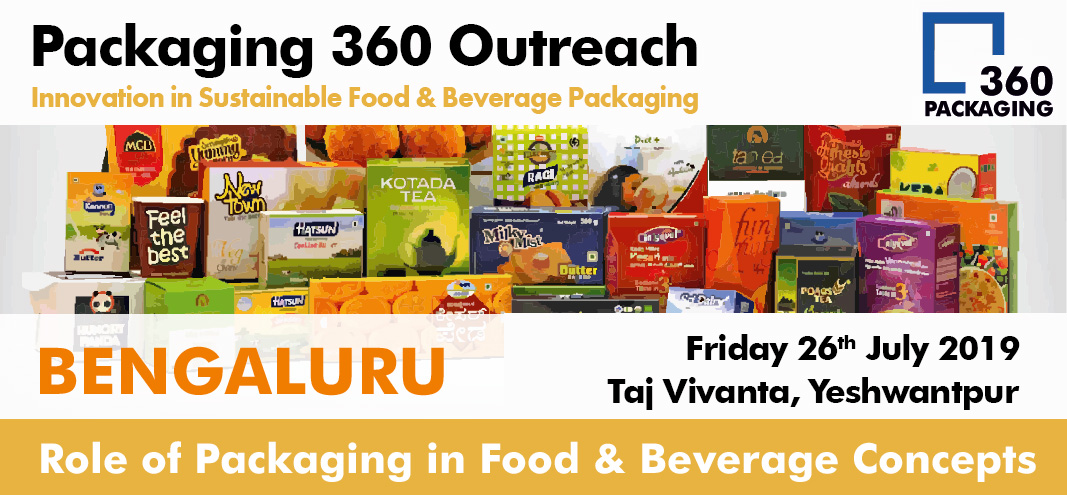 Event details
Friday | July 26, 2019
All Day
Taj Vivanta, Yeshwantpur, Bengaluru
022-24918065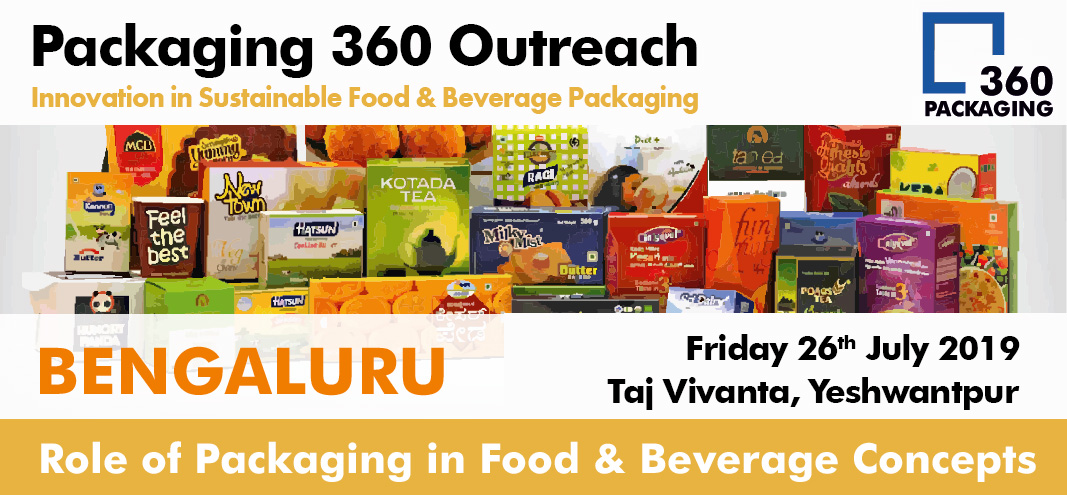 Innovations in materials & technology will continue to drive growth of packaged Food & Beverages. All components which goes into the making of a successful packaging solution for a food product are now being scrutinized for safety & sustainability. Packaging materials including plastics, printing inks, adhesives, labels, tapes etc.; are some of the focus areas.
In the present global scenario, where there is little or no clarity on the implications of the ban on single – use plastics & also on the types of packaging materials, uncertainty will only slow down the innovation process & growth required to deliver safe & sustainable products to consumers. A biodegradable Packaging solution is yet to become affordable for commodity large-scale Food & Beverage applications Plastics, a hitherto established packaging material for all product categories, is now being challenged as a material of choice. Food processing companies are being compelled to review their strategies for the future & explore other sustainable options like Paper, Metals, Glass, etc.
The evolving global & FSSAI Food Packaging laws will have a far-reaching effect on the F&B industry.
It is against this background that the "Packaging Outreach" being organized on 26 th July, 2019 in Bengaluru acquires paramount importance. The conference seeks to address some of these concepts with presentations from leading organizations.
Who should attend:
Bengaluru is now recognized as the food innovation hub & so the
conference theme should interest:
Food Companies
Primary Packaging Material suppliers
R&D professionals
Staff involved in packaging materials Procurement
Ancillary Material suppliers
Brand owners
Retail outlets
Professionals from QSR
Food Delivery providers
About the Conference:
The conference will focus the following areas in the packaging space.
Key Industry Trends
Advances in Packaging materials & Technology
Safety Aspects of Adhesives & printing inks used in packaging formats
New Food Packaging formats
Value – enablers for food packaging
Packaging Testing & quality control
Food Packaging Laws & Regulations
About Packaging 360
Packaging 360 is a comprehensive knowledge sharing ecosystem for the Indian packaging industry. Our services include an online content platform to deliver news, insights and case studies; organising conferences seminars and customised training; Providing Bespoke Project Consulting, Market Research and Intelligence. Packaging 360 consists of a committed team of professionals and experts with deep domain experience in the industry and academia. Packaging 360 is a CNT Expositions and Services LLP Brand.