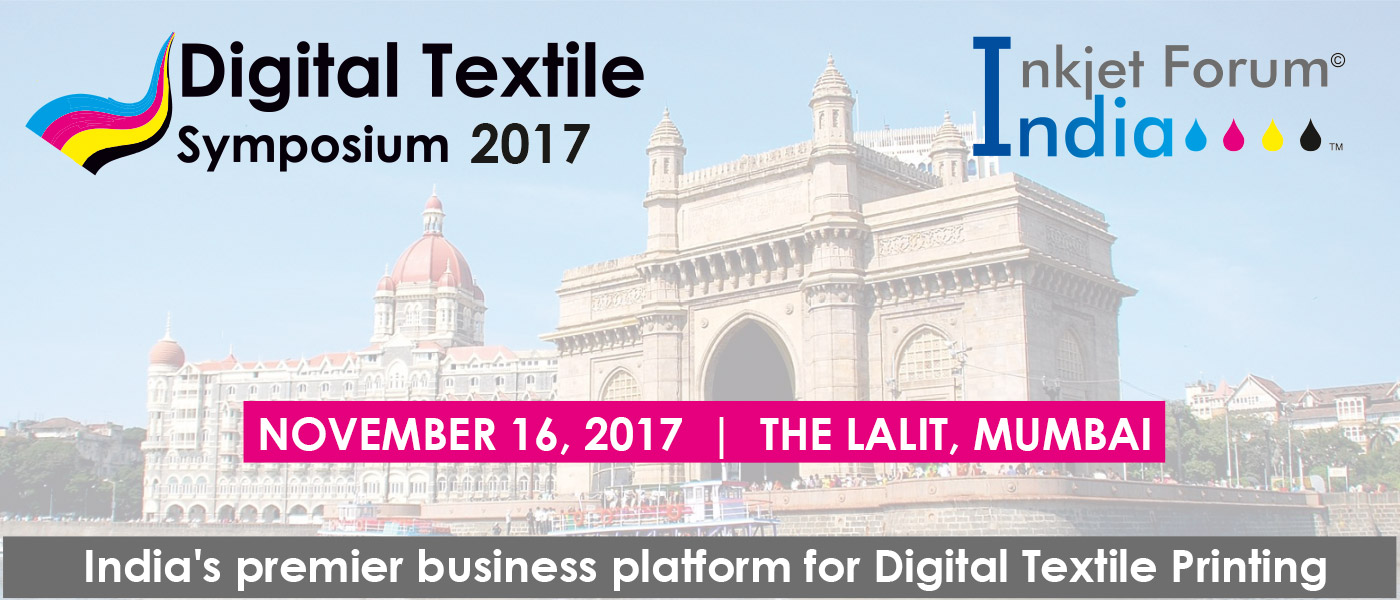 In-line with our commitment towards the digital textile printing industry the Inkjet India conference in its 7th year will relaunch itself as the Digital Textile Symposium. This conference will delve deeper on the opportunities and market growth enabled by new high speed and high performance digital textile systems and consumables. Our focus at CNT will be on creating business opportunities for the various stakeholders of the digital textile printing industry and charting out a sustainable growth part for this technology in India.
Topics Include:
High Speed Digital Fabric Printing Solutions.
Digital Fabric Printing for Increase Profits.
Pigment Inkjet Technology for Textiles.
Software solutions enabling Digital Textile Printing.
Latest Technologies for Textile Sublimation Printing.
Emergence of new business models driving digital textile printing.
Solutions for Durable Printing of Home Textile.
Direct Disperse Inkjet Printing onto Synthetic Fabrics.